Improve fundraising efforts with these tactics
Many church leaders shy away from fundraising. Whether this is because of the workload that comes along with it or the fear of seeming too money-focused in the eyes of the congregation, there are steps that can be taken to encourage giving without the stress.
In today's culture, churches open their doors as meeting places, social spots, community hubs and even daycares. This type of community outreach requires financial support. Laying the groundwork for a generous culture is the task at hand.
Generate support with the help of these 3 tips:
1. Address the skeptics' fear
We've seen it on the news and heard about it in whispered conversations – theft from the church is a serious and relevant concern. This fact may make many weary of donating to your organization.
Embezzlement is an unfortunate occurrence, but the reality is that it happens. The best approach you can take is to address the fear by improving the money practices of your church. Start by establishing a written financial policy, running background and credit checks on those who are handling church funds and implementing a system of checks and balances. Establishing clear, concise and transparent internal controls can help ease the minds of your benefactors. Consider implementing these guidelines for preventing fraud at your church. In the unfortunate event that your church has to handle theft, Church Law & Tax offers tips to utilize if a crime is discovered.
2. Raise money with events that draw crowds
Fundraising doesn't have to be a request for donations from the pulpit – it can be an interactive experience that incorporates help from your congregation during planning and implementation. Hosting events is a great way to raise funds for your cause, and welcoming congregation participation to help will instill a sense of involvement and pride in such an important aspect of your church. Check out these 20 church fundraising ideas. You're fundraising for events like mission trips, youth group events and community outreach. These events are things that people want to be a part of, so your fundraising campaign should speak to the purpose. Great fundraising will help your community recognize that they are supporting something important – communicate the purpose of the event the moment you begin to promote it.
Here are a few of our favorite church fundraising ideas:
Did someone say themed dinner party? If you have a full kitchen available, use it! Get creative and host a fun dinner – from a Winter Wonderland to an Around the World night, these fun meals are a great way to bring in the community.
Tea party time! Give your congregation the chance to get dressed up and enjoy an old-fashioned tea party, complete with biscotti cookies and finger sandwiches.
It's time to race! Plan a competition-themed event to get your adventure-seeking patrons excited about your mission. Stages of the race could include a scavenger hunt, a Ninja Warrior themed section, giant Jenga and extreme tic-tac-toe. Community members would form teams and pay a registration fee to participate. Don't forget a few prizes for the big winners!
Let's get crafty! There's a good chance you have a congregation member with a creative side who is willing to donate their time. Consider hosting a paint night! You could choose a holiday themed painting and build an event out of it. Participants would purchase a ticket that would provide them with all the materials they need, direction from your volunteer instructor and refreshments.
Your congregation may be hiding some hidden talents. Seek them out with a silent auction! Perhaps there is a superb chef among the group who could offer a private cooking class or a yoga guru who could offer a few sessions to the highest bidder. When requesting items for your auction, remember that experiential items are a great option!
When you decide to host an event, ensure you've prepared appropriately. There are a few questions you need to ask yourself that don't involve food, decorations or location. Check out this article about Fruitful Fundraising to get more info on preparing for your event and ensuring you have all your bases covered. It's also vital to consider laws surrounding food safety and building codes.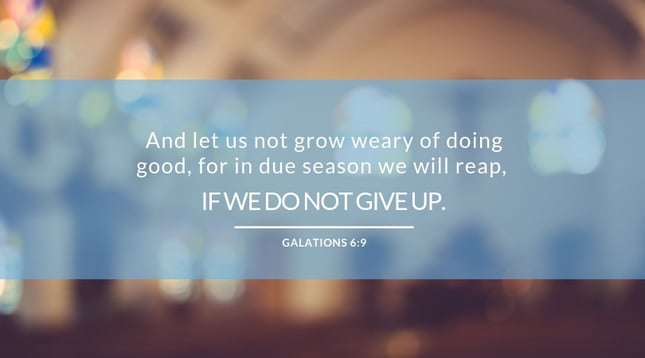 3. Don't be afraid to ask
Most people aren't surprised to learn that churches have operating costs and need additional support – but what matters is how you ask for money for your church. Aside from Sunday morning donations, there are many ways that your congregation can help generate funds to be used for important causes – but it's all about communication. Who knows – they might also have a few great ideas for fundraisers.
"In many instances, your congregation understands the financial burden churches carry. Sometimes, you just have to communicate about the needs and exactly how gathered funds will be utilized. In most situations, people will be happy to donate to the cause." – Rob Kuhn, Glatfelter Religious Practice
Be honest and open with your congregation about your church's needs – they will likely want to help. Most of your funds will be used to help continue outreach and further your church's mission. These are causes your members want to see continue. Having transparent conversations can help break the taboo of talking about money. If there are suggestions from your church members, consider them. Live by example and show your congregation the generosity you hope to see. If you're still hesitant to ask, consider these seven tips for asking for donations.
It takes time to change a culture, so be consistent and patient. Try something new each week and find out what works best for your organization.
Has your church found success through fundraising and encouraging generosity? Sharing your story below could help another ministry. Let us know what worked best for you.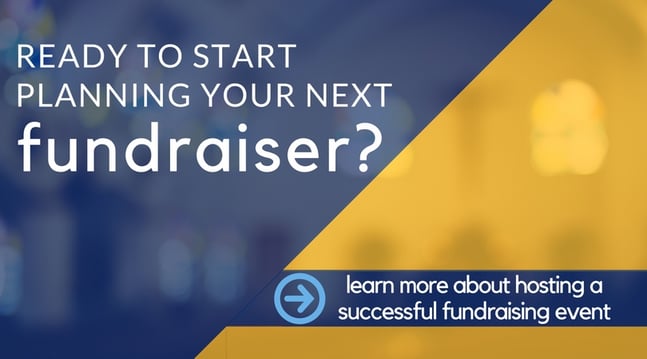 Related posts
Your church has a wonderful childcare facility, allowing your members to use a care center for their children that resonates with them. While your childcare attendees are learning and...
Are you constantly on the hunt for congregation recruitment tips? We're sharing our favorite ideas for tackling membership growth in 2019. Engagement is the cornerstone of our ideas. Here...
Christmas trees are a beautiful way to celebrate the holiday season. However, they pose risks to your organization. Check out these 5 Christmas tree fire safety tips.