Minutes matter when it comes to cardiovascular events—that's why it's crucial to act now.
According to the CDC, one person dies every 36 seconds in the United States from cardiovascular disease—making it the leading cause of death for both men and women.
Further, the NFPA reports that cardiac-related events have accounted for 44% of all on-duty firefighter deaths over the past 10 years and a study published by The International Archives of Occupational and Environmental Health found that more than 88% of paramedics reported at least one cardiovascular risk factor.
While the statistics are scary, the good news is that there are things we can all do to better understand the risks and help improve our heart health.
Here are 3 tips to help your emergency service organization address heart health:
1. KNOW THE SIGNS
"When you have a heart attack, part of your heart muscle suddenly becomes blocked, preventing the heart from getting the oxygen-rich blood it needs to function," Penn Medicine explains. And the longer blood flow remains cut off, the more likely the heart is at risk for permanent damage. That's why knowing the signs of a heart attack, taking them seriously and seeking immediate treatment is so important.
According to the American Heart Association, here are the signs to watch for:
Most heart attacks involve chest discomfort (uncomfortable pressure, squeezing, fullness or pain) that lasts more than a few minutes and can come and go.
Discomfort in other areas of the upper body including one or both arms, the back, neck, jaw or stomach.
Shortness of breath—both with or without chest discomfort.
Other signs like cold sweat, nausea/vomiting or lightheadedness.
The American Heart Association also notes that while some heart attacks are sudden and intense—most start slowly, with mild pain or discomfort. Also, while chest pain is the most common symptom both for women and men—women are more likely to experience some of the other common symptoms, particularly shortness of breath, nausea/vomiting and back or jaw pain.
Remember: minutes matter! Whether you're on a call or sitting on the couch—calling 911 when yourself or others experience these symptoms could save a life!
2. KNOW YOUR RISKS
Leaders in the emergency services industry, including the National Fallen Firefighters Foundation (NFFF), recommend that ESOs require all personnel to get a yearly physical. However, data from the IAFC found that while a substantial amount of fully and mostly career departments have instituted these annual appointments—the amount of fully volunteer departments who require them has actually decreased.
It's crucial to institute these exams because for many health conditions, including heart disease, early detection can be life-saving and, as stated by the NFFF, annual medical evaluations are beneficial in terms of prevention, ongoing monitoring and "teachable moments". If you're not sure what should be included in these physicals, organizations (like the NFPA) have industry standards for responder examinations that can give you a great starting point.
With that said, if you're having regular check-ups with your primary care physician, you're probably already in a good place of understanding your heart health because your healthcare provider may already be conducting or requesting screening tests during regular visits. However, if you're not visiting your healthcare provider regularly—or you don't think your current provider is doing their due diligence—it's time to make an appointment with a trusted physician.
Here are the key health screenings and topics relevant to cardiovascular health that you should discuss with your doctor according to the American Heart Association:
Blood pressure

is one of the most important screenings because high blood pressure typically can't be detected without being measured and it can be controlled through lifestyle changes and/or medication. In 2019, more than half a million deaths in the U.S. had hypertension (high blood pressure) as a primary or contributing cause according to the CDC.
Your

Fasting Lipoprotein Profile (also known as cholesterol)

can help determine your risks of heart disease or stroke and, like high blood pressure, can often be controlled through lifestyle changes and/or medication. About 38% of American adults have high cholesterol says the CDC.
Checking your

body weight and body mass index (BMI)

is important because being obese puts you at higher risk for health problems such as heart disease, stroke, atrial fibrillation and congestive heart failure. Research published by JEMS showed that more than 75% of emergency responder recruits are overweight or obese.
High blood

glucose or "blood sugar"

levels put you at greater risk of developing insulin resistance,

prediabetes

and

type 2 diabetes

—and untreated diabetes can lead to many serious medical problems including heart disease and stroke.
Your

general lifestyle

including smoking, physical activity and diet. According to the FDA, nearly 20% of deaths related to cardiovascular disease are due to cigarette smoking!
If you've been diagnosed with a cardiovascular condition, have a history with cardiovascular-related illnesses or you have a family history of the same—you may require additional screenings.
3. BE PROACTIVE
Healthy living can go a long way toward boosting your overall health! Here are a few choices you can make each day to help lower your risks of heart disease:
Eat smart.

Mayo Clinic says to eat more fruits and vegetables, select whole grains (like whole-grain bread, high fiber cereal and oatmeal), limit unhealthy fats (like those found in cakes, frosting and chips), choose low-fat protein sources (like lean meat, poultry, fish, low-fat dairy products, eggs and legumes) and reduce the salt/sodium in your diet (be extra mindful of the sodium in canned and processed foods). Also—watch your portion sizes, plan ahead for best results and allow yourself an occasional treat (it's all about balance).

Get active.

Harvard Health calls exercise "an insurance policy for your heart" and they say that 30 minutes a day is all you need for "nearly maximum health protection" (and it can be broken up into three 10-minute segments).

Quit smoking.

Smoking cigarettes can permanently damage your heart and blood vessels—and this can lead to cardiovascular disease, says the FDA. So, talk to your primary care physician about ways to quit.

Maintain an overall healthy lifestyle.

From getting enough sleep to managing your stress and limiting alcohol—all of the small (or big) lifestyle choices you make can make a difference.
Make it a group effort. Whether it's a department walking club, an inter-agency challenge or a family commitment—make a team effort and help hold each other accountable.
Emergency services wellness programs
Many of these efforts should already be included in your department's comprehensive wellness program. However, if your wellness program has fallen by the wayside or if you haven't developed one yet—hopefully this is your motivation to either start or improve yours!
Emergency responders help save lives every day. However, when it comes to certain risks—like heart disease—it's important to look out for yourself and fellow responders, too. We encourage you to talk to your crew about the signs, risks and prevention methods and take action.
---
Assistant Chief Bailey was participating in a walk to honor the fallen firefighters of 9/11 when he fell to the ground himself—and didn't get up. Hear his inspiring story about the power of brotherhood—and insurance.
Your crew doesn't just take small risks while serving and protecting your community—some members quite literally risk it all. Others find that their lives are forever changed by injuries or illnesses, and occasionally, they defy all odds, like Assistant Chief Bailey, and return to the frontlines.
No matter the outcome—we're proud to help support you through the good days and bad. Have questions about your coverage? Talk to your local VFIS agent about how you can better protect your most important assets—your members and their families—with crucial benefits for their worst days like Accident & Sickness, 24 hour on-and-off duty Group Term Life, Critical Illness and Accidental Death and Dismemberment.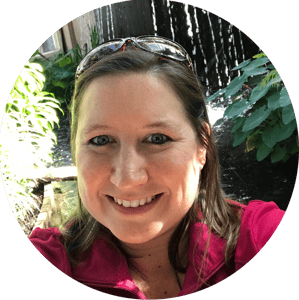 Tina Kerchner, Vice President, VFIS A&S Program Manager
Tina is a wine lover, mother, wife and outdoor enthusiast. When not working with incredible agents from across the country, she enjoys spending time hiking or riding dirt bikes on the numerous beautiful trails Pennsylvania has to offer.
DISCLAIMER
The information contained in this blog post is intended for educational purposes only and is not intended to replace expert advice in connection with the topics presented. Glatfelter specifically disclaims any liability for any act or omission by any person or entity in connection with the preparation, use or implementation of plans, principles, concepts or information contained in this publication.

Glatfelter does not make any representation or warranty, expressed or implied, with respect to the results obtained by the use, adherence or implementation of the material contained in this publication. The implementation of the plans, principles, concepts or materials contained in this publication is not a guarantee that you will achieve a certain desired result. It is strongly recommended that you consult with a professional advisor, architect or other expert prior to the implementation of plans, principles, concepts or materials contained in this publication.
Related posts
Let's take a look at the roadway hazards your crew faces and review how your ESO can implement policies to help address them.
While you're familiar with the stimulating experiences of emergency calls, these stimuli could have serious impacts for those with SPD.
Our Education, Training and Consulting team members share their top tips for emergency service organizations.