Feeling daily stress from your job? Check out these 4 tips to help relieve job related stress.
As first responders, you're first ones on the scene to very stressful environments and situations that can impact your mental health. It's important to note that Post Traumatic Stress Disorder (PTSD) and suicide rates are higher among first responders than in other professions. When you arrive at the scene, you put your work face on and you get the job done. But the stress of these situations doesn't leave after the job is completed; it can follow you home and take a toll on you there as well.
The National Volunteer Fire Council (NVFC) mentions that "by creating awareness about stress management among firehouses, and by implementing coping skills and changes in lifestyle, improvements in sleeping patterns, cognitive ability, immune function, and overall health can be made."
Due to the pace and pressure of the environment you work in, it's no surprise that firefighters have one of the most stressful careers out there. Managing and overcoming traumatic stress isn't easy, but it's important to recognize the signs and get proactive to begin improving your overall mental and physical health.
How can you manage stress?
1. Practice regular physical activity
The Anxiety and Depression Association of America (ADAA) recommends regular physical activity as it can:
Reduce fatigue
Improve alertness and concentration
Enhance cognitive function
Increase energy
Produce endorphins
Endorphins are a natural chemical made by your body. When released, they can improve your mood, lower stress levels and support your body. The ADAA also says that "Scientists have found that regular participation in aerobic exercise has been shown to decrease overall levels of tension, elevate and stabilize mood, improve sleep and improve self-esteem." Try getting into a routine of regularly exercising to help decrease stress and benefit your overall well-being.
2. Find a hobby
Finding something that you enjoy and that helps take your mind off your job can be a great stress reliever. Taking just an hour out of your day to try something new could potentially become the hobby that helps distract you from the daily stress. Elizabeth Scott from Very Well Mind mentions that if you spend at least 20 minutes a week participating in any form of leisurely physical activity, you will be less likely to experience fatigue. Whether it's taking a walk, reading, hiking or gardening, find something that you look forward to doing after a long day of work and incorporate it into your daily routine.
3. Spend time with loved ones
The American Institute of Stress says that one of the main causes of stress comes from trying to juggle work and personal life. Your loved ones are your support system, so spending time with them can relieve some of the stress you're feeling. Planning fun activities can give you quality time with your support system, while giving you something to look forward to during your busy week.
4. Practice deep breathing
Relaxation techniques can help you stay in the present moment, rather than letting your thoughts wander. These can be anything from taking yoga classes to sitting in your car listening to your favorite song. Taking just 5 minutes a day to relax your body and focus on the cycle of your breath, breathing in through your nose and out through your mouth can help you stay in the current moment.
Sometimes it's hard to ask for help, even when you know you need it most. Try incorporating some of these tips into your daily routine to help you let go of the stress you may be feeling from your job. First responders do a lot of supporting, but they need to give themselves support too.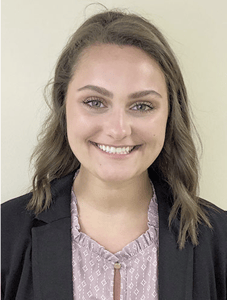 Abby Astrachan
Our summer 2019 marketing intern, Abby, is motivated to leave her bed for her morning iced coffee. When she isn't obsessing over her dog, Disney and Crocs, she can be found craving Roburritos and spending lots of time with her family and friends.
Related posts
Firefighter training resources and SOGs for respiratory protection including proper use and fit-testing of self-contained breathing apparatus.
Addressing firefighter training on firefighting foams
We've pulled together the latest recommendations for schools, healthcare facilities, worship centers, municipalities and emergency responders.