Know the signs, educate yourself and take action.
The internet can be a fun, entertaining place for students to explore. Without it, how else can they scroll through the endless Instagram accounts dedicated to their favorite furry friends, or send each other the latest and greatest memes? Let's not forget about the unlimited access to knowledge and useful resources. At a glance, there's no doubt that the internet is a powerful tool, but with great power comes great responsibility.
The digital world isn't all fun and games. Yes, kids can use this platform to express themselves and share positive thoughts and feelings, but it's also a place where kids can attack and harass one another, causing bullying to take on a different form.
Unfortunately, bullying is nothing new, and as technology evolves so does cyberbullying. So, how does cyberbullying differ from physical bullying? According to the Cyberbullying Research Center, cyberbullying includes willful and repeated harm inflicted through the use of computers, cell phones and other electronic devices.
We've heard it all before – "kids will be kids." It's a saying that's been around for decades, but is that really a good excuse? Of course not. Cyberbullying is nothing to take lightly. In fact, some may not realize how many students are affected by this behavior. Let's take a look at the statistics:
Nearly half of young people (47%) have received intimidating, threatening or nasty messages online.
More youths experienced cyberbullying on Instagram than any other platform at 42%, with Facebook following close behind at 37%. Snapchat ranked third at 31%.
Girls, at 40.6%, are much more likely to be victims of cyberbullying than boys (28.8%).
A 2014 survey found that 54% of teens have witnessed online bullying.
Instances of cyberbullying may predominately occur at home, but there's no denying that these encounters roll over to your school district. The side effects of cyberbullying can take a heavy toll on a student, both physically and emotionally, and can influence their academics negatively. This is when the responsibility to step in arises. Getting to know the signs of a student who has been cyberbullied will help you know the proper time to take matters into your own hands.
Know the signs
Two things to take note of are the student's emotional state and actions. It's also important to know that students of different ages tend to react differently when dealing with harassment. Some questions to consider should include:
Do they seem depressed or anxious?
Are they detached from the rest of the student body?
Have they switched their lunch arrangements and are now sitting alone?
Are they feeling sick often and wanting to go home?
These are just a few signs that can help you spot indications of cyberbullying and should prompt you to consider a plan of action to deal with the issue. If these signs are ignored or go unnoticed, dangerous consequences could follow. So, what do these consequences include? For starters, bullying in general tends to cause mental and physical stress.
How can cyberbullying affect your students?
According to the Center for Disease Control (CDC), research shows that negative effects of bullying can include depression, anxiety, substance abuse, poor social functioning and poor school performance. The effects of cyberbullying can also lead a student down a darker, more violent path. The CDC also states that interpersonal or sexual violence may arise out of bullying and also goes on to say that involvement in bullying, along with other factors such as family conflict, relationship problems and emotional distress can increase the chance of suicide-related behaviors.
How can you help?
Schools can take action through many different tactics, so what should you focus on? Teaching kids the signs of bullying behavior and reaffirming the school's stance on preventing cyberbullying is a great first step. You can do so by holding a session to discuss and review the issue. According to Perdue Global, you should promote an environment of respect and acceptance, and take this time to review what cyberbullying is, as well as the school's policy and student code of conduct regarding this issue.
If a student decides to go against these guidelines, review the legal ramifications and internal consequences that will accompany their actions. Referring to your school counselor as a resource for students who have been cyberbullied is also important and reassures the fact that students don't have to face this issue alone.
Since cyberbullying can happen anywhere and anytime, having a few extra sets of eyes to help call out cyberbullies can go a long way. As stated by Scholastic, teach students to report all observed cyberbullying incidents. If they see a hurtful message online, or are sent malicious text messages to pass along, encourage them to refuse and let it be known that this type of behavior is not right and most definitely doesn't make anyone look cool.
One final tactic to consider is a partnership with parents. Hold an open workshop to advise parents on cyberbullies and victims. Reassure them that there are policies in place and resources available to address this issue. Review the signs and what should be done when witnessing a cyber-attack on a child to ensure an appropriate response.
There isn't an easy solution to ending online harassment. Educating yourself, your students and parents can help bring light to this problem, and together, you can work on creating a safer environment at your school, and move one step closer to ending cyberbullying.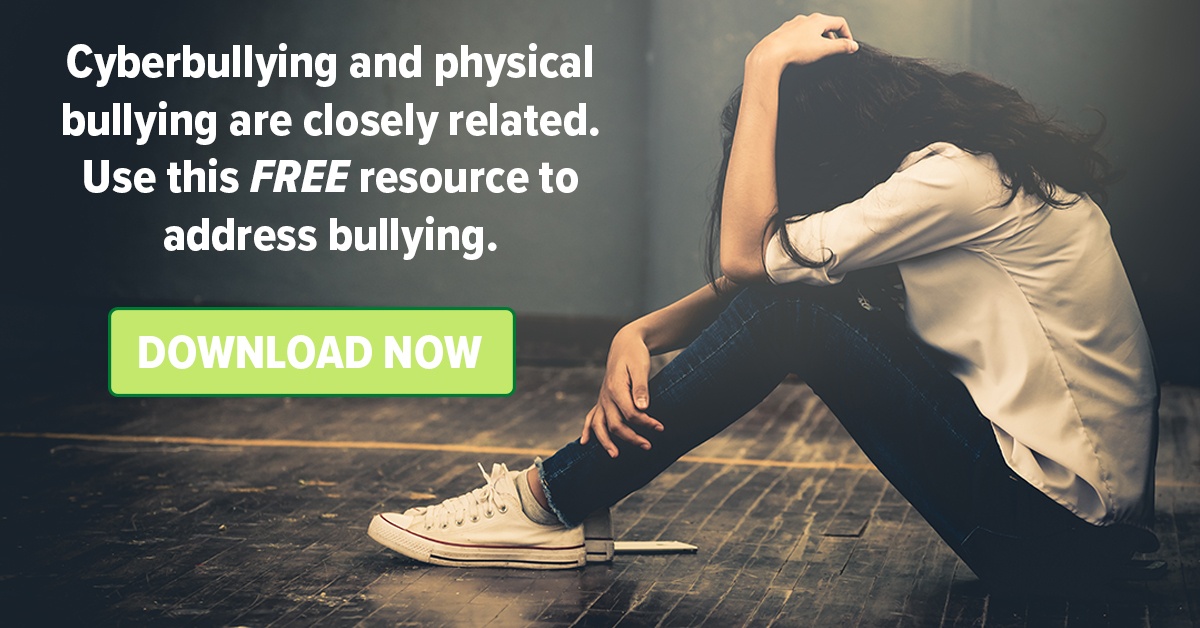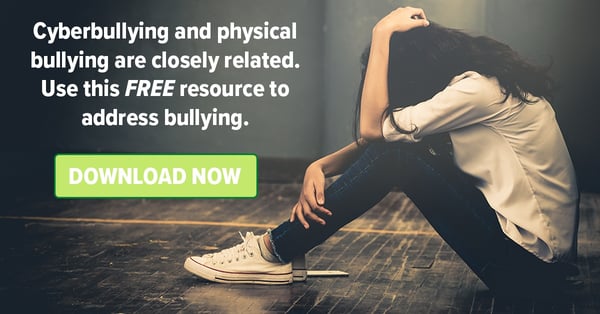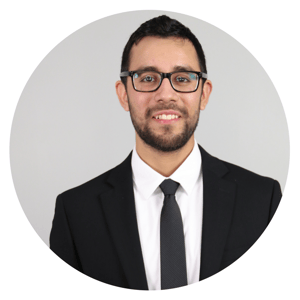 Richie Almeida, Marketing
Richie is an avid movie goer with an addiction to Sour Patch Kids. If he isn't at the movies, he is at the gym or on a hike trying to make up for his bad eating habits.
Related posts
You may not be able to physically see your students, but there are strategies you can put into place to help support their well-being. Consider these 4 tips.
We've pulled together the latest recommendations for schools, healthcare facilities, worship centers, municipalities and emergency responders.
The results of the Nation's Report Card showed declining reading scores countrywide. Could it be time for schools to re-evaluate their teaching methods?