Stay connected, follow conversations and find solutions.
As an educational leader, you should always be on the lookout for new ideas and inspiration to continue driving your students toward success. After all, an organization that's able to stay up-to-date on industry news, best practices and trends is bound for greatness.
We get it. With a schedule as busy as yours and thousands of resources at your fingertips, trying to comb through it all can seem daunting—and we're here to help.
Check out these resources to help ensure your classrooms continue to run smoothly:
From toolkits and tips to industry news and research and reports, these sites provide resources that could keep you up-to-date with current trends, better support your school and ultimately help push your students toward a bright future.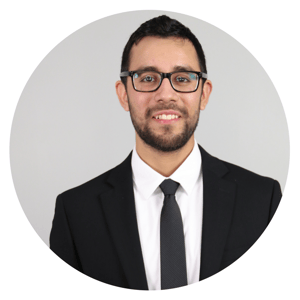 Richie Almeida, Marketing
Richie is an avid movie goer with an addiction to Sour Patch Kids. If he isn't at the movies, he is at the gym or on a hike trying to make up for his bad eating habits.
Related posts
We've pulled together the latest recommendations for schools, healthcare facilities, worship centers, municipalities and emergency responders.
The results of the Nation's Report Card showed declining reading scores countrywide. Could it be time for schools to re-evaluate their teaching methods?
Are you experiencing symptoms of seasonal affective disorder? Consider these 3 techniques to help lift your mood and make positive changes.