Know the effects and best practices to prevent CO poisoning
From first responders to construction crews and electric and gas suppliers – municipal services are the powerhouse of our communities. Unfortunately, these same services could also be at risk of a silent safety hazard – carbon monoxide.
It's crucial for municipal service leaders to consistently evaluate activities and equipment and make appropriate changes to ensure safe working conditions. Are you familiar with the symptoms of CO poisoning and how to better control emissions? Carbon monoxide can be tricky, so we've pulled together a quick guide on this hazardous gas.
Health Effects
Carbon Monoxide is colorless, odorless, tasteless and non-irritating – making it very difficult to detect. When exposed to CO, oxygen in the blood is restricted, causing the oxygen supply to the brain to be limited. Some common side effects include:
Headache and discomfort
Confusion
Nausea
Staggering tendency
Heart palpitations
Loss of Consciousness
Symptoms can vary depending on the duration of exposure and the CO concentration — and enough exposure can be life threatening. So, what are some culprits of large CO emissions?
Vehicle Emissions
Fire department, EMS, police and construction vehicles are commonly turned on and left to idle for various reasons. Whether it's waiting on crew members or warming up the vehicle during harsh winter temps – if idling in an enclosed space, CO emissions pose a threat. Consider the following to avoid emission build up:
Avoid idling inside garages
How is your garage ventilation system designed? Ceiling-mounted local exhaust with tubing that drops to the exhaust pipe or floor-mounted local exhaust that hooks up to the exhaust pipe are options to consider during the design and installation phase.
Keep vehicles running efficiently with regular tune-ups.
Can your fleets be replaced with propane or electric powered engines?
Portable Generators/Heaters
Generators are consistently present at remote work sites, but they can be used by any municipal service. From powering tools, keeping work lights on and being the power source during building power failures, generators can come in handy when you find yourself in a pinch. The downside - they run on gasoline, and generate a large amount of CO quickly.
Portable heaters, also known as "salamanders," are commonly found on-site during the winter months to keep workers warm. Although convenient, these heaters are another culprit of CO emissions. When portable generators or heaters are needed, keep the following top-of-mind:
Never use generators indoors
Keep them running outdoors and far from the building to keep CO from entering the building
Keep the generator downwind from workers
Operating "salamanders" indoors is not recommended
When possible, use electric convention or radiant heaters
Portable Equipment
Does your crew use tools such as lawn mowers, snow blowers, chainsaws and pressure washers? If so, here's how you should approach using these tools to avoid CO emission build-up:
Avoid starting and/or operating in enclosed spaces
Keep bench repair areas near doors so the equipment can conveniently be tested outdoors
Consider replacing tools with electric powered alternatives when possible
Besides taking the above practices into consideration, every organization should have carbon monoxide detectors within their building and in areas where emissions may occur. These monitors should be inspected and tested regularly according to the manufacturer's instructions.
According to the Center for Disease Control, more than 400 Americans die from unintentional CO poisoning, more than 20,000 visit the emergency room and more than 4,000 are hospitalized each year. Don't be a statistic. Educate yourself and your team and prepare accordingly to stay one step ahead. Doing so just might save a life.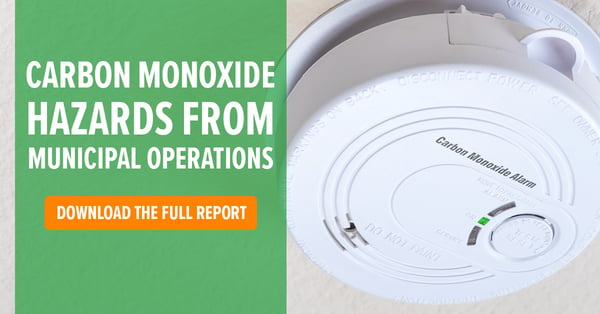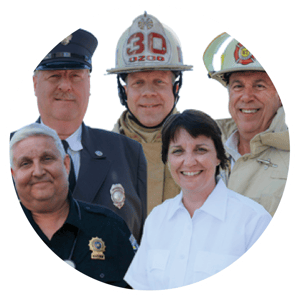 The Glatfelter Team
When this team of rockstars isn't immersed in the process of researching how to reduce the risks your organization faces, we share stories of our pets, kids and favorite pizza toppings—on the daily.
Related posts
A carefully thought out budget can positively impact your community. Consider these 3 tips to help stretch your budget and save more money in the long run.
Many don't realize that there are legal requirements when passing an emergency vehicle on the side of the road, making awareness campaigns critical.
As technology continues to advance, so do cybercrime tactics. Use these tips to help ensure your municipality isn't the next victim of a cyberbreach.