Your facility is on lockdown: What do you do?
In the summer of 2017, the employees of Bronx-Lebanon Hospital in New York City were unexpectedly hit by an attack by a former colleague, Dr. Henry Bello, who was forced to resign in 2015 due to sexual harassment allegations. On June 30, Bello carried a gun into the hospital under his lab coat and began shooting on the 16th and 17th floors, killing a doctor and injuring six other people, before taking his own life with the gun.
Several lives were saved by acts of heroism from employees and patients, who smelled smoke and heard the announcement of a lockdown caused by an active shooter.
"Timely action is what saved lives that day. Many of our victims had horrendous injuries from assault weapons at a close range, but the team that worked on them kept all of them alive." –Chief Physician Dr. Zid Sridhar Chilimuri
"I couldn't abandon my patient. I was scared and she was scared, but I had to be brave for her ... because that's what we're called to do." –Nurse Donna LeePeterkin, who stayed with her patient instead of evacuating the scene
Many other members of the hospital's staff continued to do their job despite the chaos and horror happening around them.
"Hospital staff throughout the crisis were able to able to operate at an optimal level. Babies were delivered, surgeries continued, and that was made possible because staff stayed and did what they had to do." –Vice President of Bronx-Lebanon Hospital Errol C. Schneer
An EMT and his partner found a victim suffering from a gunshot wound on the ninth floor and applied pressure to the wound while carrying the victim down nine flights of blood-stained stairs to the trauma room since the elevators weren't working.
The staff at the Bronx-Lebanon Hospital reacted to the event and worked to save lives without thinking twice when the unthinkable was happening inside their walls. It's crucial to train and prepare your staff to safely and strategically respond to an active shooter situation, in ways that protect your visitors, patients and residents. It's also important to have a strong support system in place for your staff and residents if a violent situation like this ever strikes your facility.
ALICE can help keep your staff and residents alive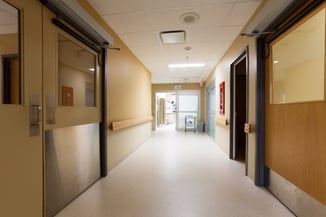 The ALICE Institute's ALICE Training Program understands the unique challenges that healthcare facilities face during an active shooter situation. You may be thinking, "What do I do when so many people are unable to evacuate? How can my entire facility be on lockdown mode when many rooms do not have the appropriate capabilities? How do I decide whether to abandon or continue care when a shooting is occurring?" ALICE training has the answers. You can certify your healthcare facility with on-site drills and exercises from instructors and assistance when developing your policy and procedure. ALICE also provides the option to train and certify on an individual basis.
The name of the program stands for an acronym representing the five stages of safe response during a situation involving an active shooter:

The Alert stage occurs when you first discover signs of a threat and recognize signs of danger.
The Lockdown stage includes setting up a barricade in your location and communicating with police to decide if you need to either evacuate or counter the attack.
The Inform stage spreads information regarding where the shooter is, where they're headed and their description with clear and concise language. Usage of video surveillance, 9-1-1 calls and intercom systems are beneficial in doing so.
The Counter stage does NOT entail approaching or attacking the intruder physically. As a last resort situation, you can possibly distract the shooter from shooting with precision by distracting them with noises, movement and distance.
The Evacuation stage is when a safe escape route becomes available. ALICE offers many tips for escaping from different areas.
Time is of the essence in these situations. Train your staff to follow proper procedures to help save lives before police can arrive to the scene.
Call for backup from "second responders"
Not all victims have visible wounds. Survivors of a mass shooting often suffer from Post-Traumatic Stress Disorder (PTSD). Coupled with understanding the importance of mental health, it's very important to develop a coping plan for your staff, patients and residents, whose emotions can become very vulnerable during and after such a violent and senseless experience. Institute the following aspects into your support plan, and have it ready to initiate during the aftermath if an active shooter ever enters your facility's doors.
Knowledge of symptoms—Watch for anxiety, irritability, crying, paranoia, trouble sleeping, sudden flashbacks, withdrawal, numbness and confusion happening to any of your staff, residents and patients.
Reassurance—Survivor's guilt is sometimes felt when someone survived a shooting or violent event when others did not. Rescuer's guild sets in when someone feels they could've done more to save others. Remind your staff that they've done all they could do in an event as terrible and chaotic as a mass shooting.
Professional help—Mental health experts can provide "psychological first aid" to survivors after emotionally challenging events. Make sure you engage these experts with your staff, residents and patients.
Pet therapy—Therapy pets are often the "second responders" to mass shootings. The unconditional love and comfort provided by therapy dogs helped a victim of the Las Vegas shooting heal while he was recovering in the hospital. Partnering with one of the many pet therapy organizations could be a very beneficial part of your support plan.
Preparing your employees to respond to an active shooter situation safely and strategically is very important in today's world—train to expect the unexpected. After a time of crisis, be there to support your staff, residents and patients in every way that you can.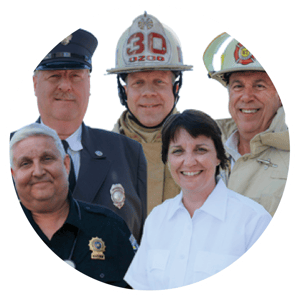 The Glatfelter Team
When this team of rockstars isn't immersed in the process of researching how to reduce the risks your organization faces, we share stories of our pets, kids and favorite pizza toppings—on the daily.
Related posts
Self-care is vitally important, especially for those working in the healthcare field. These 10 tips could be critical steps to avoiding burnout.
While rewarding, a lot can happen when you manage a healthcare organization. Be sure you're protected with these insurarance coverages.
To keep up with the demand for care, you'll need to address your agency's caregiver turnover rates. Use these tips to help increase caregiver retention.