Stand together and use these tips in your efforts to prevent cyberbullies.
We see it all the time – kids with their eyes glued to their phone, tablet or computer screen. From group text messages to popular social media channels, there's an endless amount of amusement to be had courtesy of the world wide web, but things can turn dark in a blink of an eye. Cyberbullying includes bullying that takes place over digital devices like cell phones, computers and tablets, and is becoming more prevalent as our society becomes more dependent on technology.
In 2016, the Cyberbullying Research Center did a study to learn more about this issue and how many young people were affected. 5,700 middle and high school students between the ages of 12 and 17 were surveyed, and the findings bring forth some alarming statistics. Approximately 34% of the students surveyed have experienced cyberbullying within their lifetimes, with mean or hurtful comments and rumors spread online being cited the most.
Because our youth spend so much time on school grounds, cyberbullying is sure to navigate its way to your campus. So, administrators – what can your students do when they come face-to-face with this issue? Although preventing bullying can be tough, because bullies will try to find a way to continue the harassment, you can develop or refresh policies and expectations to help combat this matter. Consider reviewing the following:
Mission Statement
Your mission statement is a great place to start. Since this is meant to portray your school's vision and mission, make it clear and concise from the start that your institution will not tolerate bullying, and that you're committed to an open, safe environment.
Code of Conduct
A successful school not only educates, but it also ensures that the student body is able to conduct themselves in a well-behaved manner. Your code of conduct is another platform to cement expected behaviors of your students and promote a setting free of violence and harassment.
Student Bill of Rights
These rights are what's to be expected when a student walks through your doors. As students are expected to have the right to an education, they are also expected to have the right of inclusivity and feeling comfortable and safe within your institution. Here are nine rights that should be guaranteed to every student, courtesy of Student Voice.


Developing, refreshing and enforcing policies are steps in the right direction when responding to cyberbullying, but it's a combination of tactics that'll better minimize further instances.
Report It.
You're not going to be able to catch every instance of cyberbullying alone. Develop a formal reporting procedure and work with your students to report instances of this evolved form of traditional bullying. Doing so will help you cover more ground when trying to spot bullies and will keep your administration up-to-date on the issue.
Stop Bullying suggests the following tips when establishing a reporting procedure:
Make it easy to report an incident of online bullying to increase the likeliness that a victim will talk about the occurrence.
Maintain and use reports to spot any arising issues or patterns.
Keep all reports confidential and private to encourage reporting without fear.
Emphasizing your resources can also be a helpful reassurance to get students to speak up. Knowing that there is a school counselor, teachers or student-led groups available can provide encouragement and support.
Since cyberbullying also takes place at home, work with parents to branch out and assess the issue outside of school grounds. Workshops, meetings, open houses and even parent/teacher conferences are great opportunities to increase awareness and educate on the various ways to report instances of cyberbullying.
Social Media
We all know the "Terms of Service" that we agreed to when updating or creating a social media account, but how often is it actually read? In the agreement you will find that cyberbullying usually violates said terms. When these terms are broken, report it to the site and familiarize yourself with your privacy control options. Accounts of bullies, if reported, can be frozen and deleted.
Law Enforcement
When cyberbullying reaches a certain point, it is then a crime. If it involves the following, contact your local law enforcement:
Threats of violence
Sexually explicit messages
Photos or video of someone in a place where he/she would expect privacy
Stalking and hate crimes
When it comes to reporting, students and parents should understand how crucial it is to keep any evidence of cyberbullying. Whether occurring through text messages, social media sites or any other electronic outlet, keep a record of all cyberbullying instances.
Cyberbullying needs to be taken seriously, as it has been proven to have severe impacts on adolescent health. By developing a reporting procedure and coming together with your students and parents, you can create a preventative combination that'll fare well against online bullies.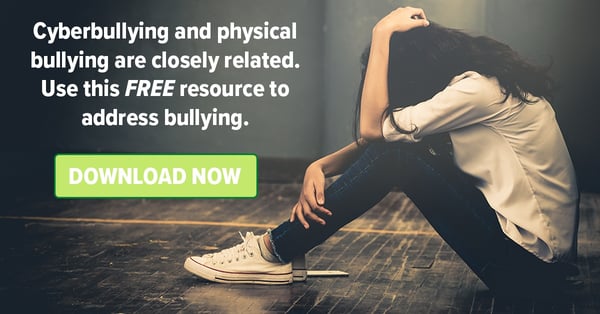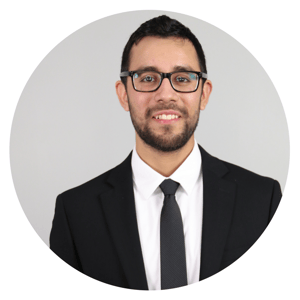 Richie Almeida, Marketing
Richie is an avid movie goer with an addiction to Sour Patch Kids. If he isn't at the movies, he is at the gym or on a hike trying to make up for his bad eating habits.
Related posts
We've pulled together the latest recommendations for schools, healthcare facilities, worship centers, municipalities and emergency responders.
The results of the Nation's Report Card showed declining reading scores countrywide. Could it be time for schools to re-evaluate their teaching methods?
Are you experiencing symptoms of seasonal affective disorder? Consider these 3 techniques to help lift your mood and make positive changes.