Break the statistics, not your back

If you've ever experienced back pain, you're certainly not alone. Lower back pain is the leading cause of disability in the world, and the number one reason that people miss work in the U.S. About 80 percent of the population is impacted by back pain, and it requires an average of 12 days to recover before those affected can return to work. Often times, back injuries have effects that can last a lifetime. In the municipal industry, many of the tasks associated with the everyday labor of your employees may lead to back injuries. Protecting your employees and looking out for their safety and health is a top priority.
Breaking your back could break your budget
Back injuries not only pose health problems across the nation, but they cause significant economic burdens in the form of compensation costs. The Natural State Health Center has estimated that they cost about $50 billion annually.
The average cost of a back injury-related workers' compensation claim can be between $40,000 and $80,000 per employee. It's hard to avoid having injured employees since one million people lose work time and money for their company each year due to back injuries. Being educated about risks, methods of prevention and proper lifting techniques can help you and your employees beat the odds. Implement this knowledge into the everyday tasks assigned to your staff.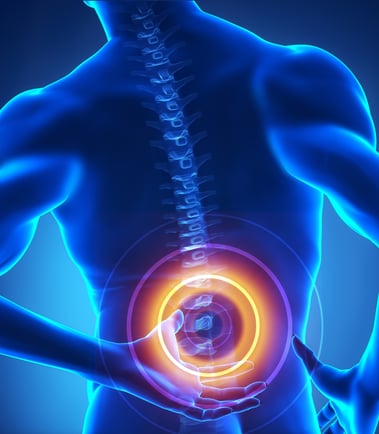 Risk factors
Back injuries are often caused by a combination of issues rather than a single event. To reduce work-related risks for your employees, consider the following factors:
Weather conditions
Weight of loads lifted (maximum 51 pounds)
Location of load (above/below 30 inches)
Sudden, jerky movement
Type of grip
Push/pulls requiring large force to start rolling
Temperature extremes
Slippery floors/shoes
Cramped work spaces
Strengthen your lift
One of the most important things that labor workers can do to help prevent back injuries is to exercise to strengthen major muscle groups. Taking a few minutes to integrate these simple exercises into a daily routine could make substantial differences in lifting ability. To help avoid accidental injuries on the job, encourage your employees to make these exercises a habit:
Crunches (can vary between traditional, elbow-to-knee or bicycle-legs)
Squats (making sure that your knee does not go over and past your toes)
Traditional planks
These movements are easy to do and don't require additional equipment. By strengthening the core, hip flexors, glutes and legs, back injuries can more likely be prevented. Make sure to tell your employees about the benefits these exercises can provide.
Tips for proper lifts
Employees and employers have an opportunity to reduce their risk of back injury before, during and after a lift as well. Use these tips to help prevent unnecessary risks:
Before the lift:
Evaluate the weight and determine if assistance is needed.
Determine if the object can be lifted with a mechanical assist.
If possible, divide the load for safer transport.
Move obstacles out of the way to get as close to the item as possible.
Store materials at waist level to avoid overstretching or bending.
During the lift:
Use material handling devices, such as dollies, carts, skid-loaders and lift trucks.
Secure your stance by putting one foot beside the item if possible.
Bend the knees, not the back, to lift.
Move feet, instead of twisting, to move items.
Push items rather than lifting them.
After and in-between lifts:
Alternate tasks and postures to use different motions and muscle groups.
Break standing tasks with seated tasks.
Take time to stretch.
Educating yourself and your employees about lower back injury prevention is important. It could help everyone to assess and alter daily tasks to further reduce the potential for back injury—something that has become an epidemic in the workplace. Implement these tactics to help save your company from unnecessary expenses, lost time and injuries today.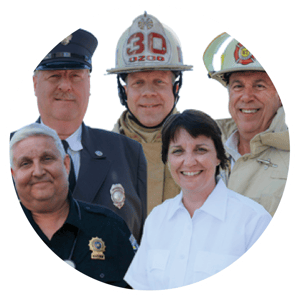 The Glatfelter Team
When this team of rockstars isn't immersed in the process of researching how to reduce the risks your organization faces, we share stories of our pets, kids and favorite pizza toppings—on the daily.
Related posts
A carefully thought out budget can positively impact your community. Consider these 3 tips to help stretch your budget and save more money in the long run.
Many don't realize that there are legal requirements when passing an emergency vehicle on the side of the road, making awareness campaigns critical.
As technology continues to advance, so do cybercrime tactics. Use these tips to help ensure your municipality isn't the next victim of a cyberbreach.