Help your crew beat the heat with these important tactics
With the arrival of summer heat waves, many people find themselves hibernating indoors. For first responders, however, this is impossible. Bravely bearing the heat is a hazard of the profession, and the front lines are not air conditioned. Not only are emergency responders out in the summer heat, they're likely out with up to 60lbs of additional equipment.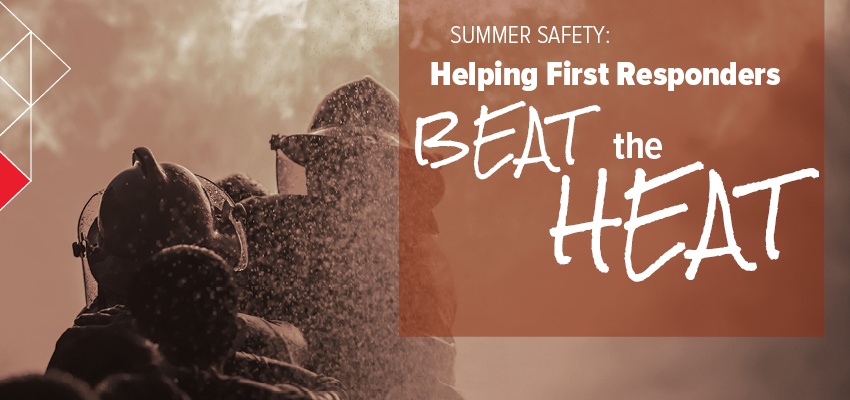 Heat exposure is one of the most important issues facing emergency responders during the summer months and into early fall. Exposure to extreme heat can have devastating tolls. Heat-related illnesses can include: heat stress, rash, cramps, syncope, exhaustion or stroke.
Fortunately, we can help avoid many of these occurrences by properly protecting our bodies during heat emergencies with these tips:
Limit sun exposure as much as possible.
Carry drinking water in all department vehicles, and be sure to encourage regular water intake.
Use a sports drink to replace the minerals and salt that are lost through sweat (*if you are on a low-salt diet, however, discuss this option with your doctor before drinking).
Use a buddy system to alternate tasks and take breaks from direct sun exposure.
Tips for on-the-scene heat emergencies:
Understand how to deal with heat-related illnesses and have an emergency plan in place that specifies treatment options.
Gradually work to acclimate crew members to heat exposure with frequent breaks before delving into extended heat exposure.
Keep portable water on hand at all times and frequently take drinks.
Work to distribute daily tasks so that crew members are both in and out of heat.
When possible, reduce workload during hotter weather.
Educate your team on symptoms of heat-related illnesses and watch for them carefully.
By keeping members aware of the symptoms and dangers of heat-caused illnesses, we can help to reduce their occurrence. Stay hydrated and stay aware to stay safe.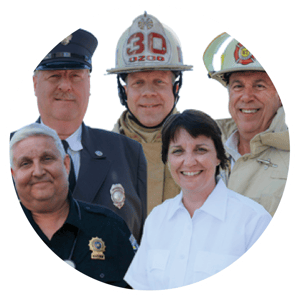 The Glatfelter Team
When this team of rockstars isn't immersed in the process of researching how to reduce the risks your organization faces, we share stories of our pets, kids and favorite pizza toppings—on the daily.
Related posts
The station has a dedicated focus on holistic health and wellness — unprecedented (but greatly needed) across the industry.
If you're experiencing more than the winter blues, you could be one of the half a million people in the U.S. suffering from Seasonal Affective Disorder.
To find resources designed specifically for emergency responders, check out ResponderHelp.com — an emergency responder's one-stop, free resource!