Is your staff trained to properly respond to emergency situations?
An active shooter situation is something no one should have to face. Unfortunately, there are schools across the nation that suffered from scarring experiences because of an active shooter. The Cut reported on what it's like being a teacher during a school shooting and featured perspectives from teachers who have survived past school shootings, including the following statements:
"I don't know how the 16 of us fit. Trying to move forward, one of the biggest hurdles was coming to accept that I actually had survived because it was so unbelievable…One of my little girls started to cry and I took her head in my hands and I said, 'We're okay, you're okay, you're going home to your mom.'
During the days and weeks following I was terrified of life. I couldn't even be in the car alone. If my fiancé wanted to go out, my friends had to babysit me.
Teachers care about their students in ways that go far beyond classroom walls. Every class that I've ever had, they are my kids. You think about your students who don't have a coat on, you're thinking about your students who didn't bring snacks to school. I did something any teacher would do." –Kaitlin Roig-DeBellis, who hid with her students in a bathroom for 45 minutes at the 2012 Sandy Hook Elementary shooting in New Jersey
"After he was sentenced, I read that surveillance footage showed him coming to my classroom minutes after we'd left. I don't have words for how that makes me feel…By Wednesday, they had cleaned up everything, patched up the bullet holes, the paint was new, the door was new, it was like nothing had happened, but I knew that it was off. It was like Picasso's Guernica, it looks like one thing but it's twisted and wrong." –Megan Doney, who ran out of the building with her students immediately at the 2013 shooting at New River Community College in Virginia
These statements are chilling. They reflect acts of adrenaline that saved the lives of both teachers and students—but these teachers didn't do the same thing. Sometimes, hiding from the intruder is the best solution and other times, running from the location may save lives. Preparing your students, faculty and staff to safely and strategically respond to an active shooter situation isn't an easy task, but it's necessary. Start today.
Strategies for saving lives borrowed from "Wonderland"
The ALICE Training Institute offers a system that you can implement into your school and community called the ALICE Training Program. The program includes school security training drills, integration of a school security plan, certifications for your school and courses designed for smaller schools and individuals within your community. The name of the program is its own acronym, representing the five stages of response during an active shooter situation:

The Alert stage occurs when you first become aware of signs of a threat, overcome denial and identify the signs of danger.
The Lockdown stage involves properly barricading a room at the right time, using mobile devices safely, communicating to police and preparing to either evacuate the space or counter.
The Inform stage includes communication of the specific location, direction and description of the shooter using clear and brief terms. Video surveillance, 9-1-1 calls and PA systems are useful tools during this time.
The Counter stage does NOT mean violently confronting the shooter. It means to distract the intruder from being able to shoot accurately using noise, movement and distance. This is a last resort solution.
The Evacuation stage means that there is a safe, available way to escape from the building. ALICE Training Institute offers many tips for strategic evacuations, including how to efficiently break a window (from a top corner, not the center).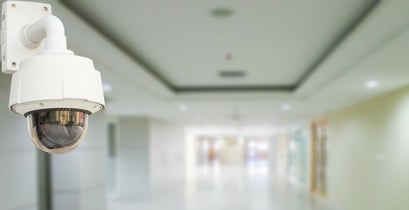 In 2014, the FBI released findings from their study of mass shootings which concluded that 60 percent of all incidents ended before police forces and emergency services arrived. This is an important statistic to know. Teachers must be prepared to respond quickly while help is on the way, and in these situations, seconds count. Take advantage of the training that ALICE has to offer—equip your school with proactive and proper safety response tactics.
Support during the coping process
A mass shooting often leaves long-lasting damage to the people who were involved. The sound of a single gunshot can lead to a lifetime of experiencing PTSD (Post-Traumatic Stress Disorder). It's essential to have a support system organized to implement after a mass shooting occurs. Hopefully, you'll never have to use it, but there are a few important ways to comfort your school and community if they're suffering from PTSD:
Knowledge of symptoms—These may include anxiety, irritability, crying, paranoia, trouble sleeping, sudden flashbacks, withdrawal, numbness and confusion. Pay special attention to students, teachers, faculty and staff to see if they exhibit any of these behaviors.
Reassurance—Rescuer's guilt occurs when someone feels they could've done more to help and save others during the emergency, which can fall heavily on teachers and staff. Survivor's guilt arises when someone feels fault for having survived an event when others did not. Remind your school that everyone involved did all that they could in an emergency situation.
School-wide events—Benefit from the sense of community your school provides to students and teachers, and hold events for your school where people can heal together, not alone.
Professional help—Often times, mental health experts are called in to provide "psychological first aid" to students and teachers after emotionally challenging trials.
Pet therapy—After the Marjory Stoneman Douglas High School shooting in Florida, therapy pets were brought in for their first day back to school to help the students and teachers cope with the tragedy that struck just two weeks prior. Many pet therapy organizations spanning the entire country are available for your community to spread positive energy whenever people may need it.
You're responsible for giving your best effort to keep your students and staff safe inside the walls of your school. Exploit the training programs available for your school and community so your employees are aware of safe and strategic reactions to an active shooter situation. Having a support plan in place for after an incident occurs is just as important. Protect the lives within your school district by expecting the unexpected.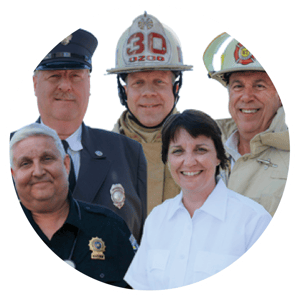 The Glatfelter Team
When this team of rockstars isn't immersed in the process of researching how to reduce the risks your organization faces, we share stories of our pets, kids and favorite pizza toppings—on the daily.
Related posts
Are you experiencing symptoms of seasonal affective disorder? Consider these 3 techniques to help lift your mood and make positive changes.
These 10 websites can help you stay up-to-date with current trends, better support your school and continue pushing your students toward success.
Cyber snow days: if your school is debating whether or not to adopt this program, take a moment to evaluate these important considerations.