Protecting your school from cyber crime is more important than ever
In the fall of 2017, NBC News reported on the difficult decision that Columbia Falls High School Superintendent, Steve Bradshaw, had to make. In this quiet town near Glacier National Park in Montana, the high school was hit by a ransomware attack. Bradshaw was receiving anonymous messages from a group self-named as "The Dark Overlord" threatening to kill the students of the school and release their personal information if the school did not pay the hackers a ransom. The group even hacked the security cameras in the school to watch their every move as law enforcement officials worked to facilitate negotiations. The school decided not to pay the hackers and constantly worried if this decision would result in their information being released. Clearly, the cyber criminals had the upper hand.
Columbia Falls High School fell victim to an epidemic that affects 1 in 3 Americans each year, or every 39 seconds—the enormous threat of cyber crime. The damage that these online attacks have caused is colossal. In 2017, the average cost of a data breach was $3.62 million dollars.
And it doesn't happen in obvious ways—the average length of time it takes for organizations to identify a data breach is 191 days. A lot of damage can be done in a span of time this large.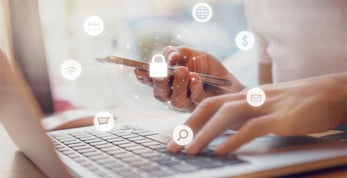 CEO of IBM Corp. Ginni Rometty said in a 2015 Forbes article, "We believe that data is the phenomenon of our time. It is the world's new natural resource….cyber crime, by definition, is the greatest threat to every profession, every industry, every company in the world." We need to listen to Rometty. We must protect ourselves, our students, our staff and our communities from this vast threat lurking online.
The rest of the iceberg: How big is the Dark Web?
Imagine the massive amount of public information that lives on the Internet. These (roughly) eight billion pages make up only 4 percent of total web content. The other 96 percent of the digital universe lives in the "Dark Web," a place that search engines can't find. This underground world requires an anonymous browser to access. An article from CSOonline shared that the Dark Web is a market that sells credit card numbers, drugs, weapons, counterfeit money, stolen subscription information, hacking software, Netflix accounts and much more. The Dark Web is a dense and daunting place, but there are ways that you and your school can decrease the chances of falling into the traps of this underground world.
Prevention tactics
Start today. Even though cyber criminals are highly-educated and often fly under the radar, you can increase your protections immediately. Here are a few important steps you should take:
Use smart passwords. Even though you've probably heard this countless times before, it's imperative to build a strong password to keep your personal information safe. Professionals suggest using a mnemonic device representing memorable words or phrases instead of randomized letters and numbers, and especially instead of words that relate to your personal life. For example, if you went to a concert in 2010 to see your favorite band, Aerosmith, use the phrase "I saw Aerosmith in Baltimore in 2010," and take the first letters to make your password: IsAiBi2010!. Add special characters and change passwords every six months.
Be careful with your clicks. Dangerous links, pop-ups and attachments are delivered to email inboxes frequently through phishing emails. Before you click, hover over the link to make sure you'll be directed to a safe and legitimate site. For specific email "red flags," follow guidelines from KnowBe4.
Protect your PCs with trusted software. Make sure to renew contracts with strong security software on all computers within your school. Inform members of your community to do the same with students' personal computers or laptops. They can safeguard significant parts of one's identity.
Cybersecurity is not something that can be overlooked. A significant amount of time and attention to detail is required to protect your information from being exposed to cyber criminals, but it's entirely necessary. By using smart passwords, caution with the links you follow and updated security software, your school will be better prepared to outsmart the hackers.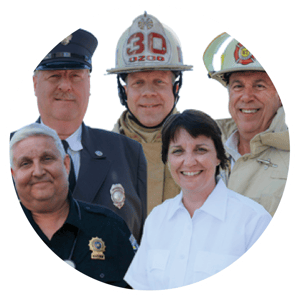 The Glatfelter Team
When this team of rockstars isn't immersed in the process of researching how to reduce the risks your organization faces, we share stories of our pets, kids and favorite pizza toppings—on the daily.
Related posts
Are you experiencing symptoms of seasonal affective disorder? Consider these 3 techniques to help lift your mood and make positive changes.
These 10 websites can help you stay up-to-date with current trends, better support your school and continue pushing your students toward success.
Cyber snow days: if your school is debating whether or not to adopt this program, take a moment to evaluate these important considerations.