Tuesday, September 11, 2001
Somehow, Tuesday, September 11, 2001 still feels like yesterday to so many people across America.
That fateful morning, when news of an American Airlines Boeing 767 came crashing into the World Trade Center's North Tower in Manhattan shocked the country. In the hours that followed, another jet crashed into the World Trade Center's South Tower, one crashed into the west side of the Pentagon in Washington, D.C., and one made a crash landing in PA.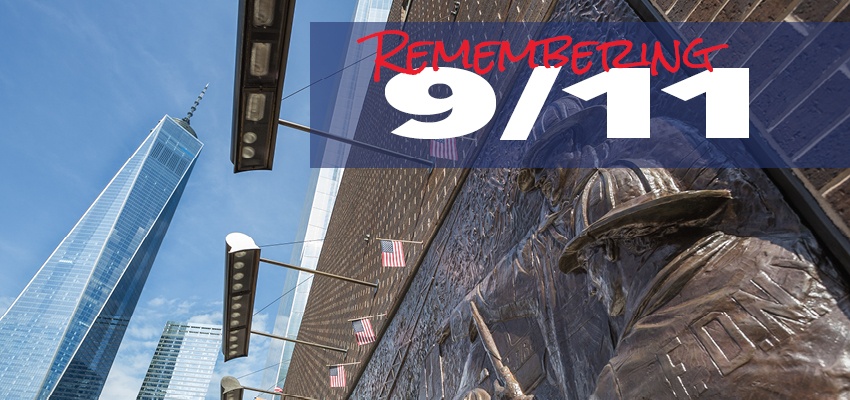 These airlines were hijacked, and woke many Americans up to the fact that we, too, were victims of terrorism. For first responders everywhere, this tragedy exposed the enormity of the lengths they would go to in order to help their community.
A total of 2,996 people were killed during the 9/11 attacks, and 343 of these individuals were firefighters and paramedics. Although we will forever feel the pain surrounding these events, 9/11 was also a day where emergency responders stepped up in unprecedented numbers to save lives, find victims amid the rubble, support clean-up efforts, assist devastated families and provide emergency medical attention.
This year and always, we remember those heroes and express our eternal gratitude to the brothers and sisters who helped to keep our country moving forward through some of its very darkest moments.
Lindsey Elias, Marketing
As our Marketing Content Manager, Lindsey is passionate about producing quality content. When not at the office or planning her next Disney getaway, she loves hanging with her husband, family and fur babies and indulging in the two c's: carbs & coffee.
Related posts
The station has a dedicated focus on holistic health and wellness — unprecedented (but greatly needed) across the industry.
If you're experiencing more than the winter blues, you could be one of the half a million people in the U.S. suffering from Seasonal Affective Disorder.
To find resources designed specifically for emergency responders, check out ResponderHelp.com — an emergency responder's one-stop, free resource!