PTSD is common and debilitating—learn and share the methods to recovery
"…I slide my feet out of the side of the bed. I am shaking. The sheets are wet, and my sweat is cold. I feel as if somebody just beat me with a cane. My mind is searching for something normal… My wife Christine's hand slowly comes up my back. 'Are you okay?' I don't know what to say to her…I am sitting in bed soaking wet, crying, wondering what is wrong with me and will it EVER stop." -Robert Senn, one firefighter's story in Fire Engineering
Robert suffers from Post-Traumatic Stress Disorder (PTSD) and has nightmares frequently. He's a firefighter who survived the collapse of the Twin Towers on 9/11, and struggles focusing on reality when his mind frequently wanders to the traumatic events he witnessed while trying to save lives. He is certainly not alone.
The International Association of Firefighters predicts that 1 out of every 5 firefighters will experience PTSD at some point in their career. "At your next shift meeting, look around and consider that 1 in 5 of you will be affected," said Richard Stack, a full-time firefighter for over 20 years and a registered paramedic for over 26.
Stack believes that every first responder has some form of PTSD—"How can we not, with what we see on a daily basis?" You may have some flashbacks of specific experiences coming to mind, but be careful not to let the memory of these affect your overall health and lifestyle. Carl Waggett, a firefighter who wanted to be the "guy with the best stories," warns that "…the stories you have are a powerful thing. If not handled correctly, they will steal your livelihood right out from under you."
It's important to make PTSD a topic of high focus among your crew. Regularly spread awareness of what may cause it, the symptoms and the resources needed in order to seek help.
Risk factors
Dr. Matthew Tull, an associate professor and published director of anxiety disorders research, claims that additional factors exist in the world of emergency rescue that could increase the chance of PTSD. These include:
Becoming a firefighter at a young age
Holding a supervisory position in the department
Proximity to death during a traumatic event
Having underlying mental health issues
Being unmarried
Watch for specific symptoms

Richard Stack shared in Firehouse magazine that he had experienced many of the symptoms reflective of PTSD:
Flashbacks of previous traumatic accidents
Severe tremors
Reoccurring nightmares and difficulty sleeping
Hypervigilance
Feelings of isolation
Inability to recall key aspects of incidents
Suicidal attempts
Aggressive mood and displaced anger
Nightmares are one of the most common symptoms of PTSD. Scott Geiselhart, a firefighter in Frazee, Minnesota came to a point in which he couldn't handle the recurring nightmares anymore. "I just decided I was never going to sleep again." This is when he resorted to taking meth to stay awake at night, before realizing he needed to ask for help.
Unfortunately, it's not just the firefighters themselves that are affected. Families also face negative side effects when their loved ones cannot separate their work life from their home life. The story of a firefighter's spouse is revealed through Paula Reed: "I don't always know what will trigger him. He doesn't always know what will trigger him. On calmer days, we talk about it. I ask what I should do during the bad times, but he doesn't know either." Paula then sought outside help, which is often the hardest, but most important part to coping with PTSD.
Seeking help is the strongest thing you can do
Don't avoid seeking help. Richard Stack challenges firefighters who may not take the issue seriously to start a path to recovery: "I can honestly say that in the past, every patient I have ever had contact with, good or bad, took a piece of me, leaving me with just a shell of who I was. Learning how to restructure my thinking has led me on the path to recovery…start the path rather than struggling one more minute."
There are many people who are suffering from PTSD who are willing to lend you a hand, or may need help from you. Recovering from PTSD includes constructing a support group, restructuring your thinking and comprehension of traumatic events and building mental resilience.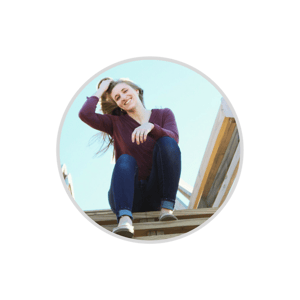 Brittany Wolf, Marketing
Brittany attends Penn State Harrisburg in pursuit of her Communications degree. When she isn't studying, traveling or playing volleyball, she is spending time outside with her two dogs or planning her wedding.
Related posts
Firefighter training resources and SOGs for respiratory protection including proper use and fit-testing of self-contained breathing apparatus.
Addressing firefighter training on firefighting foams
We've pulled together the latest recommendations for schools, healthcare facilities, worship centers, municipalities and emergency responders.