Share these tips with your community members to help ensure their preparedness
Due to the level of uncertainty, preparing for severe weather can be tricky. Downpours, strong winds, flash flooding, mudslides and landslides are all a possibility during this time of year, and although The National Oceanic and Atmospheric Administration (NOAA) has predicted a "near-normal" 2019 hurricane season, this could still mean trouble for many communities.
This predication also includes 2 to 4 major hurricanes this season, and if you look back to 2018, you can recall the billions of dollars in damage costs and dozens of lives lost by just two major hurricanes—Florence and Michael. What should this mean for you? Never underestimate how destructive a hurricane can be and always prepare for the worst.
As local government and community leaders, you should stress the importance of staying up-to-date with hurricane risks in your area, understanding common weather terminology and developing a hurricane preparedness plan with your community members.
Know the difference
On the initial path to preparedness it's important to become familiarized with important weather lingo. When is a tropical cyclone described as a depression, storm or hurricane? What about the difference between hurricane watches and warnings? Here are a few terms pulled from the National Hurricane Center Glossary that should be known:
Tropical depression: A tropical cyclone with wind speeds of 38 mph or less.
Tropical storm: A tropical cyclone with wind speeds between 39 to 73 mph.
Hurricane: A tropical cyclone with the wind speeds reaching at least 74 mph or more. Hurricanes are then categorized by wind speed.
Hurricane watch: When winds of 74 mph or higher are expected within the area associated with a tropical, subtropical or post-tropical cyclone.
Hurricane warning: When winds of 74 mph or higher are possible within the area associated with a tropical, subtropical or post-tropical cyclone. Take immediate action.
Before the storm
Whether there's a storm coming your way or not, the Centers for Disease Control and Prevention (CDC) suggests staying prepared during hurricane season. It's better to be safe than sorry so make sure these details remain top-of-mind within your community.
Emergency food and water: During and after a hurricane, supplies may be needed. Families should have up on three to five days of non-perishable food, five gallons of water per person and any prescription medications.
Communications: Along with having them in your cell phone, all emergency numbers should be written down and placed near all phones in the house or on the refrigerator.
Shelters: Shelters within the community should be known and a plan to get there, with alternative routes, should be communicated in the event that families have to leave their homes.
Warning sirens: Is everyone aware of disaster and warning sirens in your area? What do they sound like, and most importantly, what should be done if they go off? These are questions everybody should have answers to.
Safety items: First aid kits, flashlights, battery-powered radio, extra batteries, a fire extinguisher, sleeping bags and extra blankets should be on-hand.
Pet Safety
Don't forget about your furry friends! The Humane Society offers these tips to help you create a disaster plan for your pets.
ID your pet: Pets should wear collars and ID tags that are up to date—and your cell phone number should be found on the tag too. Doing so, along with micro chipping your pet can increase your chances of being reunited if they get lost during inclement weather
Evacuation: Always remember—if it isn't safe for you, it's not safe for them. Because injury or death is a possibility, take your pet with you if you have to evacuate. Don't wait for evacuation orders to come in. Leaving the area early will not only better protect you and your pet, but it can make the whole evacuation process easier.
Planning ahead: Before any inclement weather hits, contact your local office of emergency management. Doing so can help you verify whether or not there will be pet-friendly shelters available.
Finding shelter: Trying to find pet-friendly shelters can be difficult. Reach out to hotels and motels, family and friends, kennels, veterinarian offices and animal shelters outside of your immediate location ahead of time to know your options.
Staying home: If waiting out the storm is your only option, know the safest place of your home and go there. Keep pets indoors, close off small hiding spots, keep tools and toxic products stored in a separate area and have your pet's crate, medications, food and water available.
Because the best protection against any hurricane is preparation, it's critical to have a hurricane preparedness plan in place far ahead of time. These tips are just a starting point, but having a formal plan could go a long way when trying to ensure the safety of your community.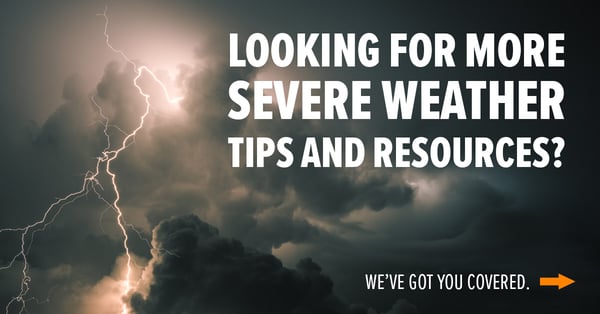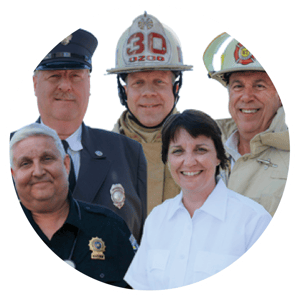 The Glatfelter Team
When this team of rockstars isn't immersed in the process of researching how to reduce the risks your organization faces, we share stories of our pets, kids and favorite pizza toppings—on the daily.
Related posts
A carefully thought out budget can positively impact your community. Consider these 3 tips to help stretch your budget and save more money in the long run.
Many don't realize that there are legal requirements when passing an emergency vehicle on the side of the road, making awareness campaigns critical.
As technology continues to advance, so do cybercrime tactics. Use these tips to help ensure your municipality isn't the next victim of a cyberbreach.