Engage the community with a Halloween event at your church
Many parents would appreciate a safer, easier alternative to the traditional Trick or Treat night. A Trunk or Treat event allows kids to have all the fun of Halloween while reducing some of the dangers they face walking door-to-door.
At a Trunk or Treat, volunteers decorate their vehicles and fill their trunks with traditional Halloween treats. Children dress in costume, collecting candy as they visit each car, but instead of traversing all over town, the treats are now concentrated into one parking lot. While the idea is simple, a successful event requires thoughtful planning. Use these tips when organizing your next Trunk or Treat.

Scheduling

The date
When selecting a date for your Trunk or Treat, keep in mind other events happening in the community. You don't want to compete with regular Trick or Treat night, parades or Halloween itself. Scheduling your event on these nights might discourage volunteers and families from attending. And don't forget to have a rain date in case of bad weather!

The place
The most obvious venue for the event will be your church parking lot. However, there are some features to consider. First, if you are planning on hosting the event in the evening, is your parking lot lit? Providing ample light will help reduce the risk of falls and other serious accidents. Second, how many volunteer cars and trucks will be able to fit while still allowing generous room for parents to park as well? Will trunk-or-treaters and their parents be able to comfortably walk from car to car? If you are planning other activities, is there enough space for these?
Leading up to Trunk or Treat night

Enlist volunteers and donations
Kids measure success by the amount of candy they can stockpile by the end of the night, but pulling off a great event will require more than mountains of chocolate. You will need a group of volunteers to help you. Besides volunteers to hand out candy, you will need people to direct traffic, manage activities and assist with clean up. To reduce the burden of planning and managing so many people, consider dividing volunteers into teams.
Okay, let's get back to the mountain of chocolate! To ensure that you have enough treats for every trickster, think about soliciting candy donations from your congregation. A fun idea is to decorate a candy drop off station at the entrance of your church. Be sure to also ask for non-edible treats or allergy-friendly snacks for kids who suffer from food allergies.
Determine rules
Will your Trunk or Treat be a free-for-all, or would you like a bit more order in how kids collect their candy? To ensure that there are enough treats for everyone, consider using a ticket or punch card system. Each child will be given tickets or a punch card that they have to show at each trunk. This will help stop kids from making multiple rounds to the same station.
You will also want to consider passing some guidelines for car decorations. Since this will be a family event, you won't want anything to be too scary. Suggesting a theme can help keep each station PG and help to inspire more creative displays.
Plan activities and games
Make your event entertaining for the whole family by offering a range of activities. Costume contests – both for kids and cars – are always fun. Carnival games, mazes and hayrides tend to be crowd favorites, too. You could even create a scavenger hunt in which participants search for clues at each car.
If renting equipment for any activities, such as bounce houses, be sure that volunteers know how to properly operate the equipment and are aware of any safety measures that need to be followed.
You might want to consider offering food (other than candy) to attendees. Whether it's through a bake sale, weenie roast or sandwich station, busy families will be grateful for some extra fuel for the night.
Promote the event
The only duds you want at your event are Milk Duds. That's why promotion of your event is so important. People love a free event with free food, but they need to know about it first! Utilize community boards and newsletters. Postings are usually free or low-cost. You could also advertise the event on Facebook.
Review safety measures
Even if this isn't the first event that your church has organized, it's never a bad idea to review general safety measures. Be sure that both volunteers are aware of what to do in case of an accident or emergency. Check to make sure that there aren't any hazards on the parking lot that could cause vehicle damage or personal injury.
You may want to consider purchasing special event insurance. This policy would help cover any damages if an accident were to occur during the event.
During and after the event
Introduce yourself
Chances are a good portion of your attendees will be families already in your congregation, but there might be some unfamiliar with your church. Take the opportunity to speak with these families. Let them know about other events you're planning or ask for suggestions about how next year's Trunk or Treat could be improved.
Clean up
Luckily, most of your clean up should be driven away at the end of the night. However, there are still some steps you will need to take to ensure that your parking lot is safe afterward. You'll want to make sure that any equipment has been broken down and stored properly. Next, check to make sure that there hasn't been any property damage due to all of the cars and visitors. If there is, you'll want to document this right away.

A Trunk or Treat is a great activity that can engage your community. With careful planning, yours can easily become an event that the entire neighborhood looks forward to each year.
Have you hosted a successful Trunk or Treat? What did you do to plan ahead? Let us know below!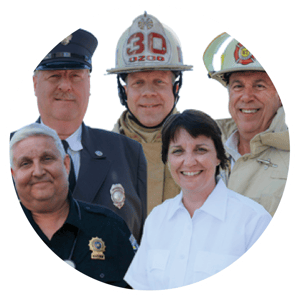 The Glatfelter Team
When this team of rockstars isn't immersed in the process of researching how to reduce the risks your organization faces, we share stories of our pets, kids and favorite pizza toppings—on the daily.
Related posts
Security has become a hot topic for all faiths, but the process of implementing new measures can be overwhelming. Keep these three steps in mind.
Fall is the best time to winterize your house of worship. Use these tips to keep your worship center and its members safe this winter.
Some worship centers are exploring new ways to grow and survive, including merging congregations. If you are considering a merger, keep these tips in mind.