Animals can help your patients and residents stay happy and healthy
"Dogs do speak, but only to those who know how to listen." – Orhan Pamuk
Does your healthcare facility use pet therapy? If so, there are important ways to make sure that your patients stay safe and your facility stays sanitary. If you're not using animal-assisted therapy, there are many benefits that the implementation of this system could provide for your organization and your patients.
Pet therapy, a growing field
As technology advances in the healthcare setting, there is an increased desire for "high touch" approaches. Introducing animals into the environment of a patient humanizes health care. Pet Partners is the nation's leading volunteer organization with a Therapy Animal Program. The organization interacts with a large variety of clients, many of which could be patients of yours:
Veterans with PTSD
Seniors with Alzheimer's
Students with literacy challenges
Patients in recovery
People with intellectual disabilities
Patients approaching end-of-life
Pet Partners makes around three million visits each year with therapy animals, which include not just dogs, but also cats, horses, rabbits, birds, guinea pigs, mini pigs and llamas. Partnering with one of these animal-assisted therapy programs could highly benefit your patients, but it's essential to be fully educated about proper implementation to avoid unnecessary risks.
The advantages of pet therapy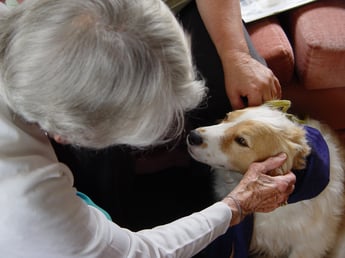 The American Veterinary Medical Association says that the benefits of using pets in your healthcare facility include a decrease in physical and emotional pain, boredom and anxiety, as well as an increase in positive moods. This may be an ideal option if your
patients feel isolated in their hospice or senior living environment, and a patient approaching end-of-life can find comfort in petting an animal. Patients may also be able to reminisce about past experiences they've had with animals before.
Maintaining safety and sanitation
The largest concerns regarding the use of pet therapy is keeping patients (especially those at high risk) safe and facilities clean. To make sure that visiting animals are healthy, social, calm, tolerant and friendly and their handlers are specially trained, institute specific guidelines to follow when allowing them on your property. Use selective screening criteria and uphold health requirements for participating pets:
An annual veterinary checkup (within the past year)
Mandatory Rabies Vaccine (1, 2 or 3 year—given by a veterinarian)
An initial series of core Distemper, Hepatitis and Parvovirus Vaccines
A negative Fecal Exam within the past year
A negative Heartworm test
It's also a good idea to require a graduation certificate of basic obedience training for the pet. The handler should be screened and go through orientation just as all other volunteers do in order to become familiar with your policies and procedures. Maintain an ongoing evaluation with all animals and handlers.
A better future for pets and patients
Take advantage of the human-animal bond that can support both your patients' health and the life of an animal. Give your patients the experience of unconditional love that animals have to offer, but make sure you are following structured guidelines to ensure safety and sanitation.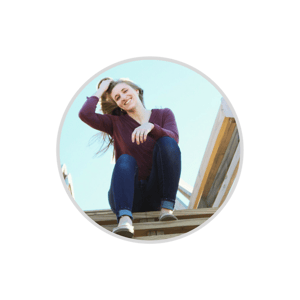 Brittany Wolf, Marketing
Brittany attends Penn State Harrisburg in pursuit of her Communications degree. When she isn't studying, traveling or playing volleyball, she is spending time outside with her two dogs or planning her wedding.
Related posts
Cybersecurity is a patient safety issue. A data breach can easily halt or delay critical care, putting patients' lives at risk. Help protect them with these tips.
We've pulled together the latest recommendations for schools, healthcare facilities, worship centers, municipalities and emergency responders.
Get some priceless wisdom from people who have walked 1,000 miles in your shoes. These 7 caretaking tips from long-time caregivers are sure to inspire you.